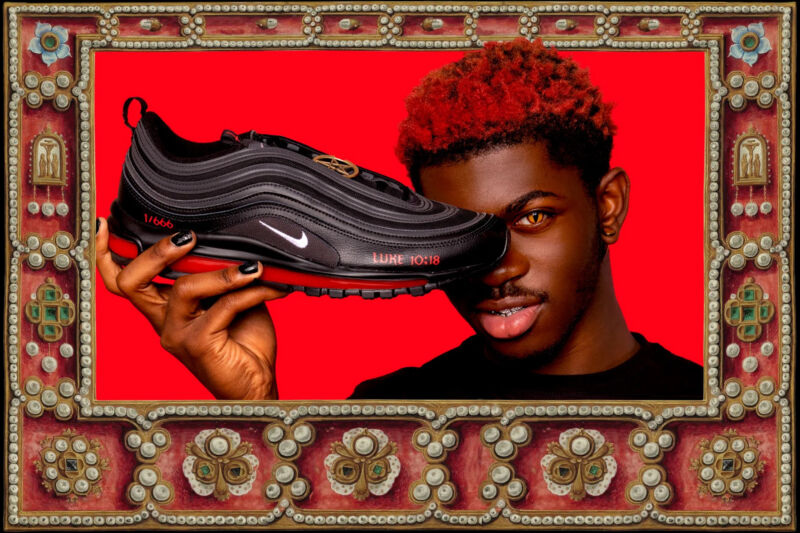 Nike is suing the company behind a viral, limited-edition custom shoe, arguing that the unauthorized custom work dilutes its brand and creates a false impression that Nike approves the controversial design.
The Satan Shoe, a collaboration between a company called MSCHF and rapper Lil Nas X, is a tie-in to the rapper's new single, "Montero (Call Me By Your Name)," released last Friday. The music video for the song (contains explicit language and extremely unambiguous sexual imagery; do not watch at work or around small children) tells a story "of sin, banishment, and redemption" that ends with Lil Nas X descending into Hell, giving Satan the lap dance of a lifetime, then deposing him and claiming the devil's horns for his own.
"Montero" proved to be an immediate viral sensation; in five days, it has racked up about 45 million YouTube views, and the song, the singer, and various related terms ("Satan," "mark of the beast," "devil," etc.) have been trending on Twitter and other platforms nonstop for days.
Read 13 remaining paragraphs | Comments